Dr. Yehoshua Ne'eman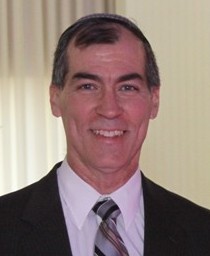 Adolescent & Adult Clinical Psychology
Adult Clinical Neuropsychology
27 November Street 27-6
Jerusalem, Israel 92105
972-52-2355470
972-2-5355470
jpnewman@yahoo.com

Dr. Yehoshua Ne'eman is an American-trained, English- and Hebrew-speaking clinical psychologist and clinical neuropsychologist with a warm, friendly approach, special sensitivity to the religious client and adherence to the highest levels of clinical practice. He is a native of Cincinnati, Ohio and lives and practices in the Jerusalem area. He has 30 years of practice experience in Israel and full U.S. and Israel licensure and specialty certification in clinical psychology and clinical neuropsychology.

In addition to his private practice, Dr. Ne'eman is employed in the Departments of Neurology and Physical Medicine and Rehabilitation of Hadassah-Hebrew University Hospital and teaches in the Hebrew University Faculty of Medicine. To view a list of his academic publications, click here.

Please call or e-mail to schedule an appointment.